We are a Thai restaurant that uses real, authentic Thai ingredients.
Choose from numerous dishes and enjoy a delicious meal.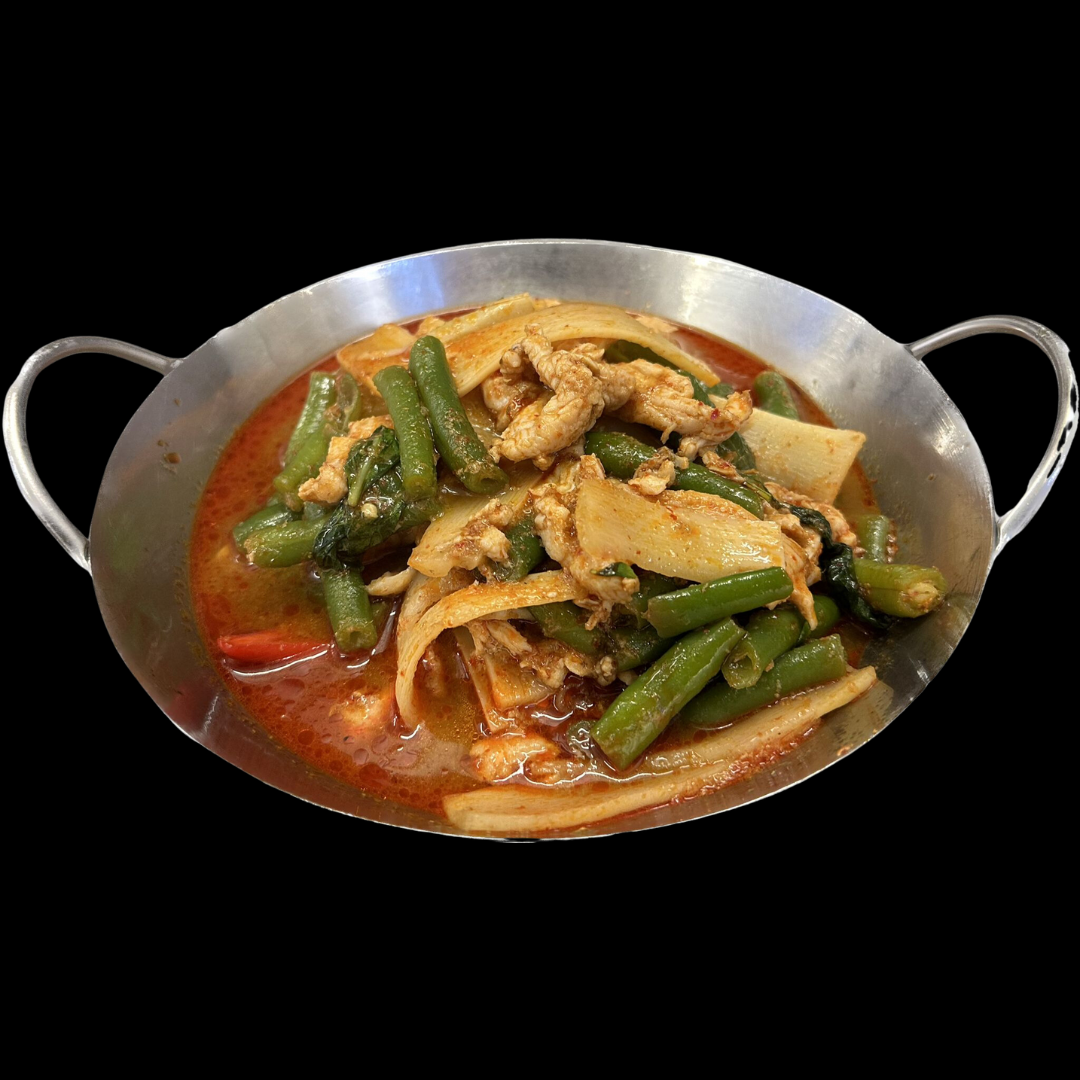 Chicken Red Curry
Chicken in red curry and coconut milk with bamboo shoots, green beans and basil.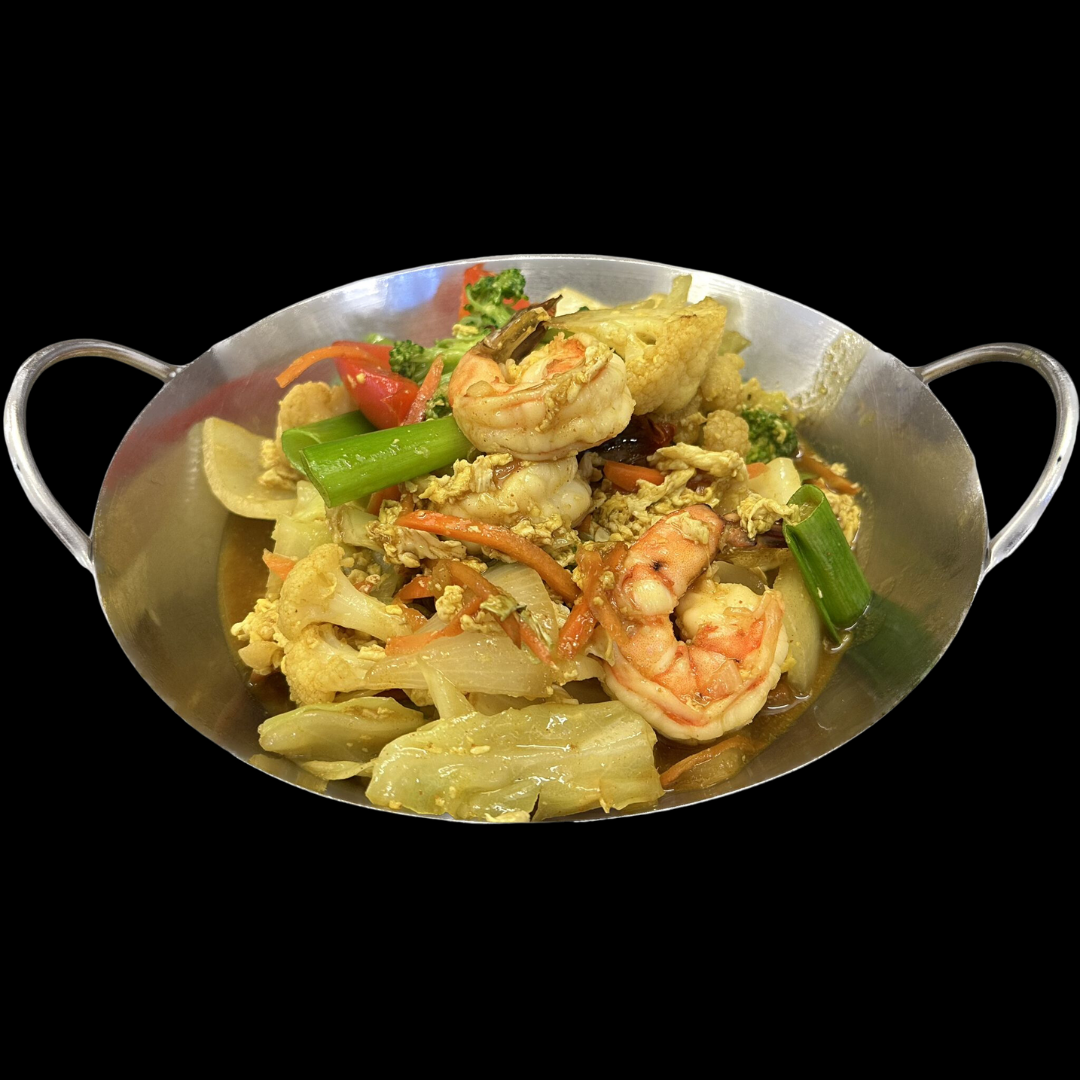 Shrimp yellow curry powder
Shrimp in yellow curry powder with mixed vegetables.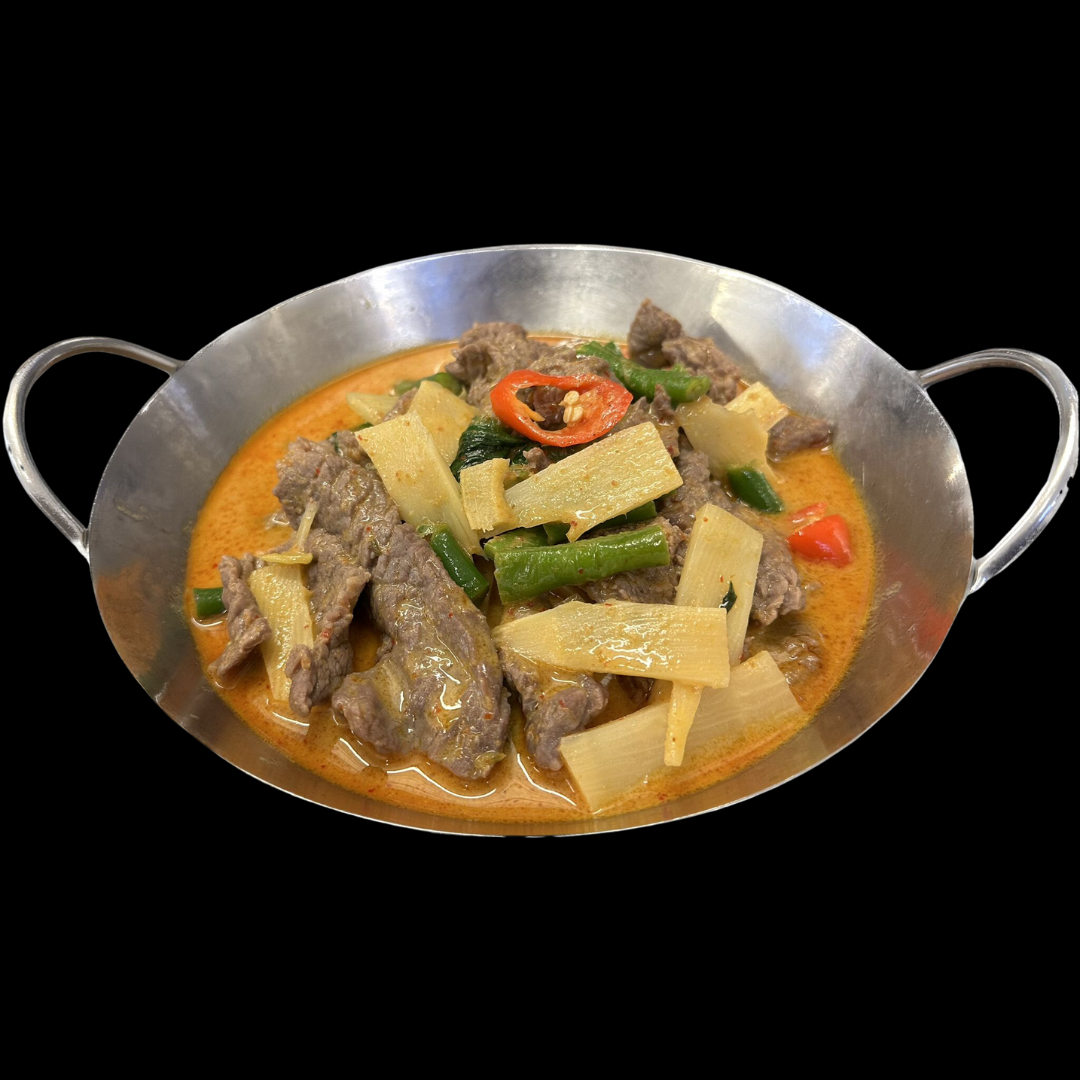 Beef Red Curry
Beef in red curry with bamboo shoots, green beans, basil and coconut milk.
A classic Thai street food. A delicious Thai snack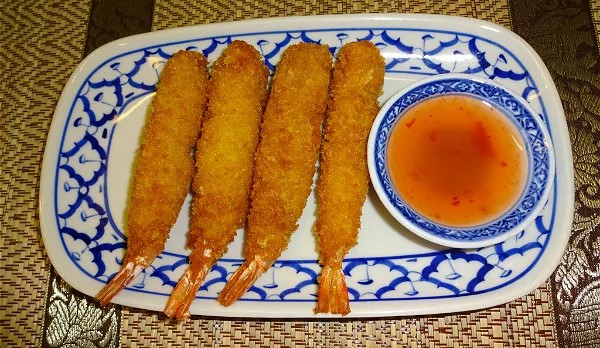 Chicken satay
4 pieces of chicken satay with satay sauce.
Chicken wings
6 chicken wings with chili sauce.
Springrolls chicken
4 mini spring rolls with minced chicken and chili sauce.
Springrolls vegetarian
4 vegetarian mini spring rolls with chili sauce.
Fish cakes
4 flat fish cookies with chili sauce.
Shrimps tempura
4 fried shrimp in tempura flour with chili sauce.
Tom Yum is a spicy clear or coconut milk soup from Laos and Thailand.
"Tom" refers to the cooking process (soup, in this case). "Yam" refers to a type of spicy and sour salad. So Tom Yum is a hot and sour soup. The base is made from broth and fresh ingredients such as lemongrass, kaffir lime leaves, laos, lime juice, fish sauce and ground chili peppers.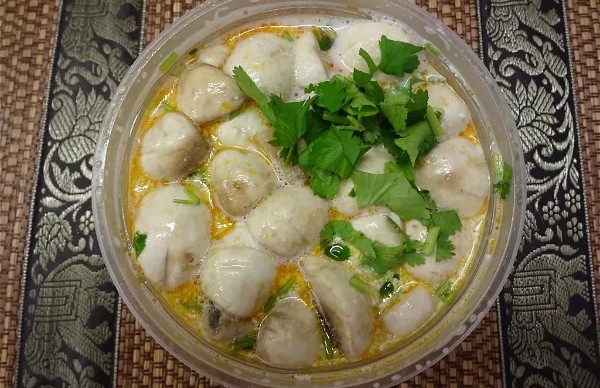 Clear Soup
Clear shrimp/ chicken or vegetable soup with spring onion, mushrooms and lemon juice.
Soup with Coconut milk
Shrimp/ chicken or vegetable soup with coconut milk, mushrooms and lemon juice.
Thai Noodle Soup
Thai wide rice noodle soup with bean sprouts, vegetables, lemon juice and ground peanut.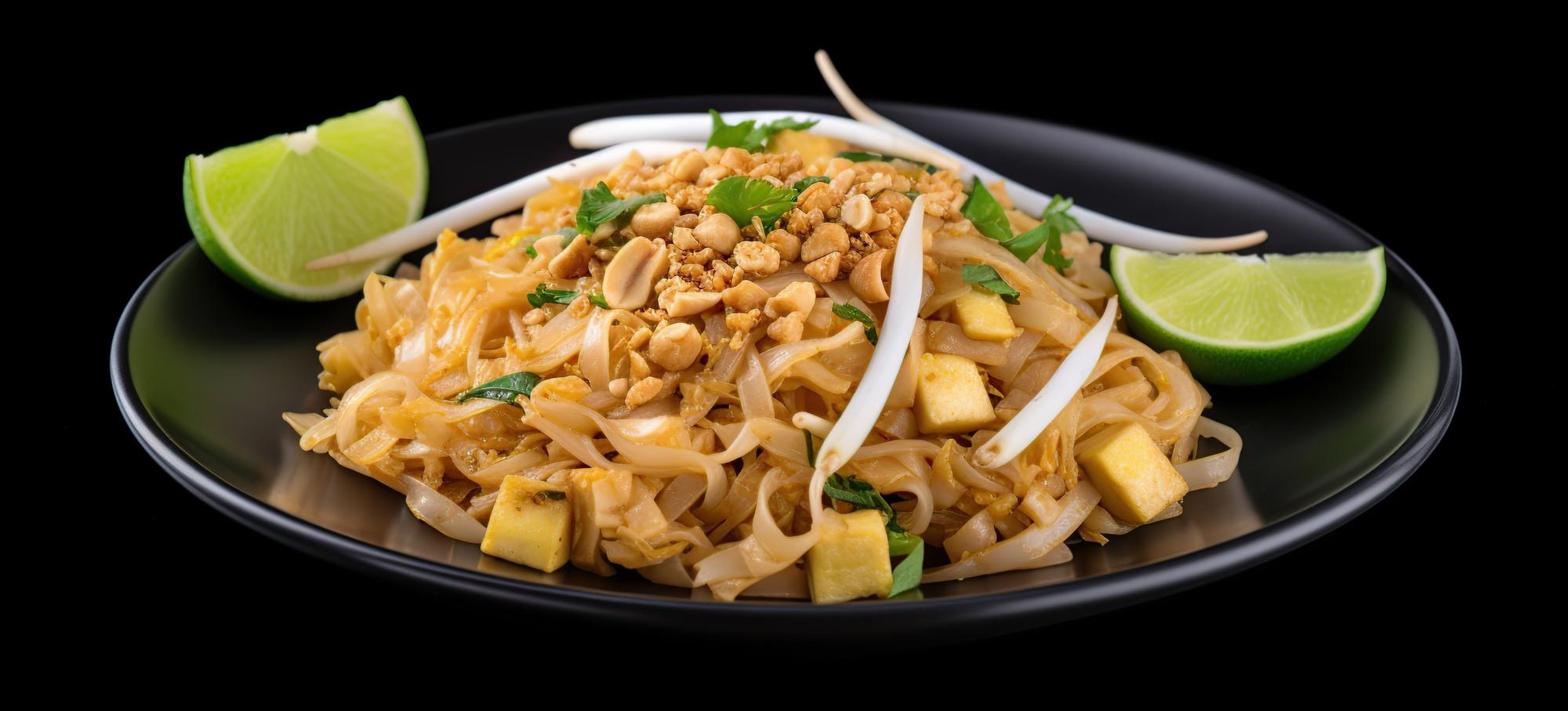 Yam (salad) is a flavorful and spicy dish from Thai cuisine. The salad is a perfect combination of flavors, with a nice balance of sweet, sour, salty and spicy. The dish is not only popular in Thailand, but also among lovers of Thai food worldwide.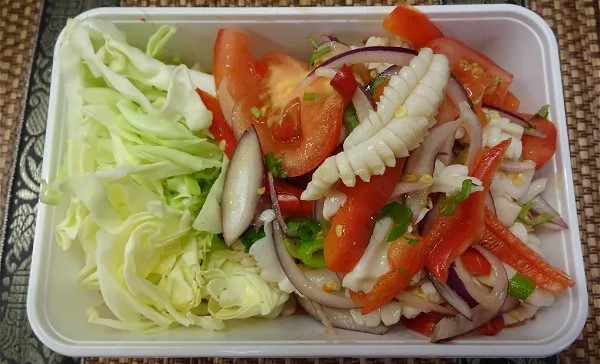 BEEF salad
Beef salad with peppers, onion, bell bell pepper, cilantro and lemon + rice.
SQUID salad
Squid salad with peppers, onion, bell bell pepper, cilantro and lemon + rice.
CHICKEN salad
Chicken salad with peppers, onion, bell bell pepper, cilantro and lemon + rice.
PAPAYA salad
Vegetarian spicy papaya salad with long beans, tomato, carrot, garlic, peanuts and lemon + rice.
Fried Noodles & Fried Rice
A tasty fried noodle dish, Pad Thai, which is a combination of noodles, tofu, bean sprouts, dried shrimp and egg stir-fried in a wok.
A simple but tasty dish from Thai cuisine is Khao Pad (fried rice)
Thai fried rice usually contains garlic, egg, fish sauce and spring onion. Sugar, chili and lime juice balance the flavors: sweet, salty, sour and spicy. In addition to the solid ingredients, there are several variations: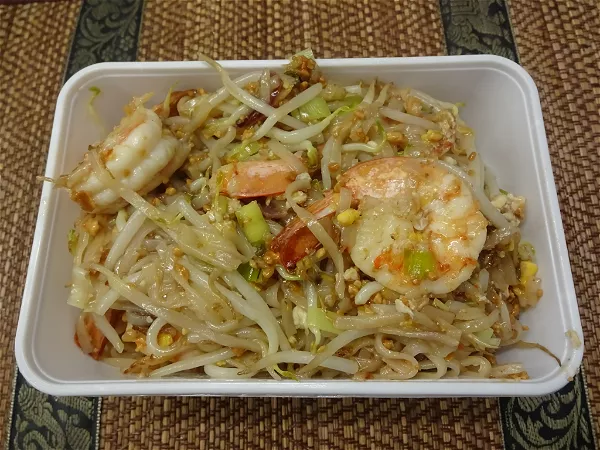 Phad Thai
Phad Thai wide rice noodles with egg, bean sprouts, tofu, red onion, leeks and ground peanut.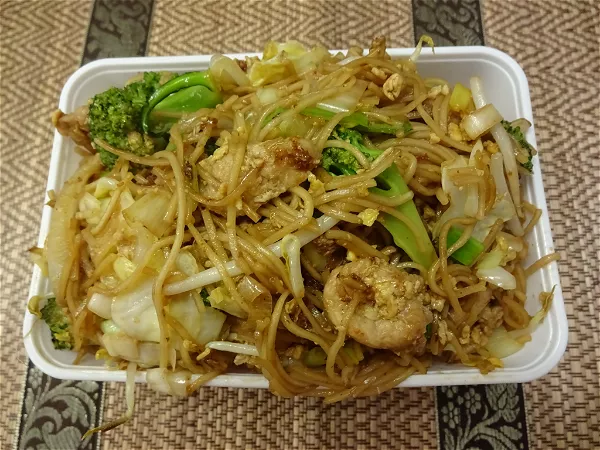 Chinese Thin Noodles
Chinese thin noodles with tofu, pointed cabbage, broccoli and egg in soy sauce.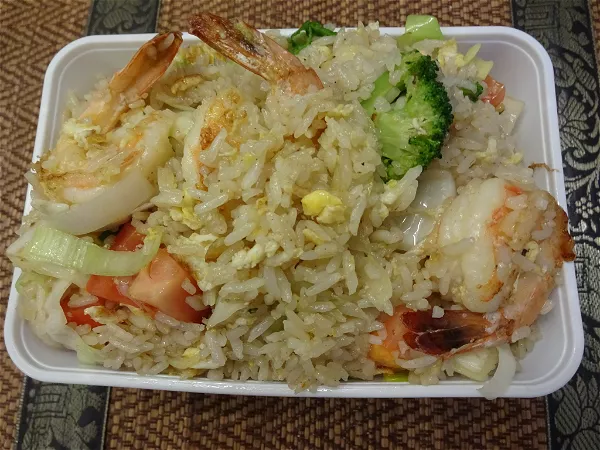 Fried Rice
Fried rice with egg and mixed vegetables.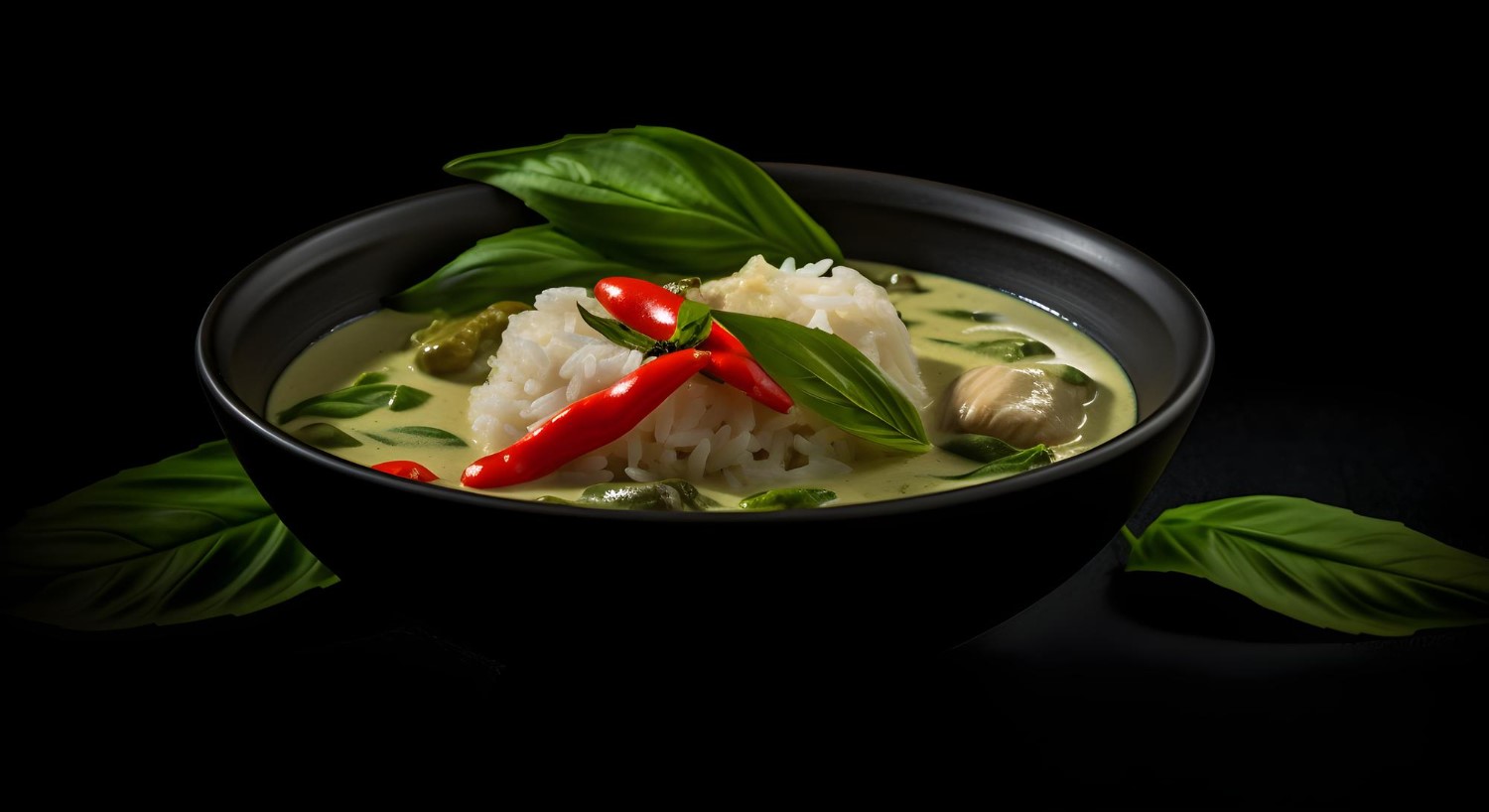 Thai main dishes are characterized by a balance of sweet, salty, sour and spicy. The diversity of fish, meat and fresh vegetables makes Thai cuisine suitable for everyone. We offer an extensive menu with a wide range of traditional Thai dishes, we have dishes that are both spicy and mild.
The chefs of Sawaddee Ka use only the best ingredients and spices to prepare their dishes. This results in flavorful and colorful dishes that are a delight to eat.
Our chefs also use traditional Thai cooking methods, which means our dishes are just as delicious as what you would find in Thailand.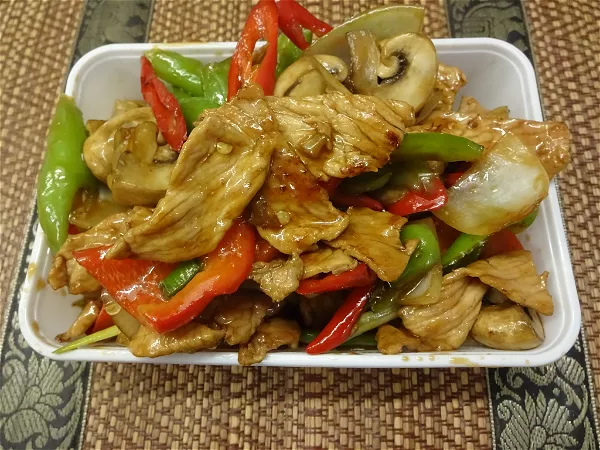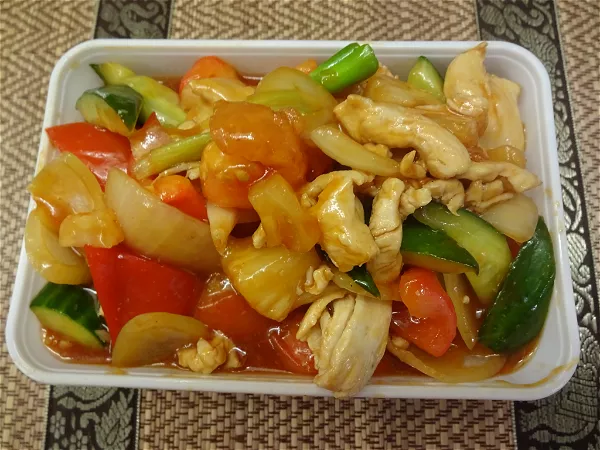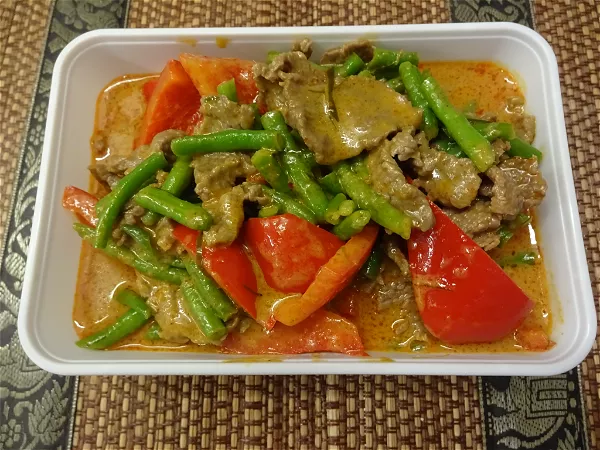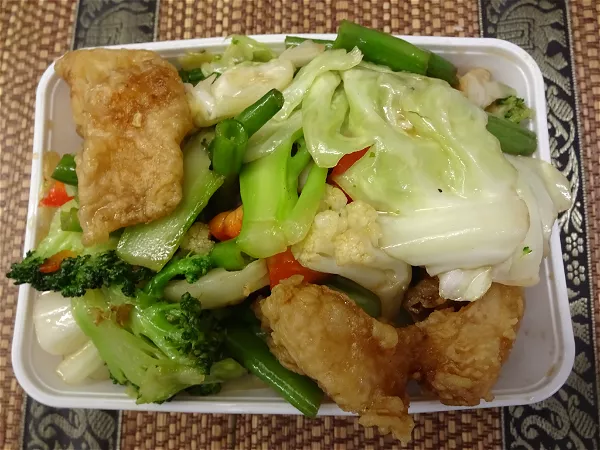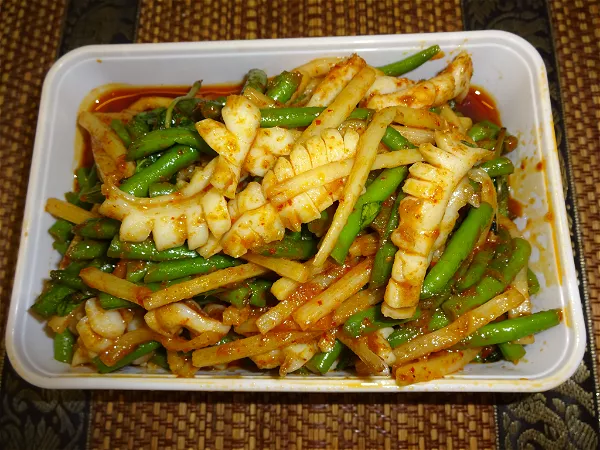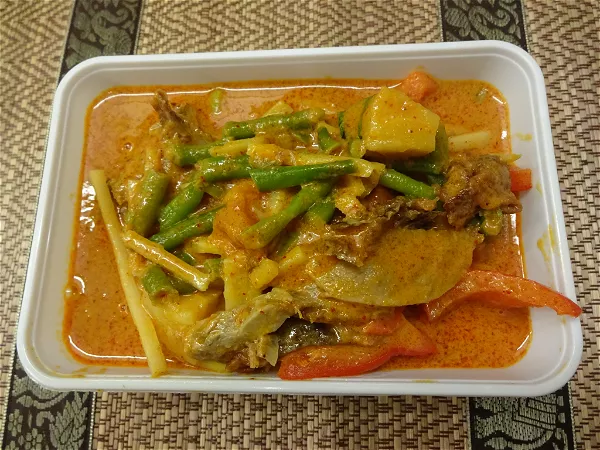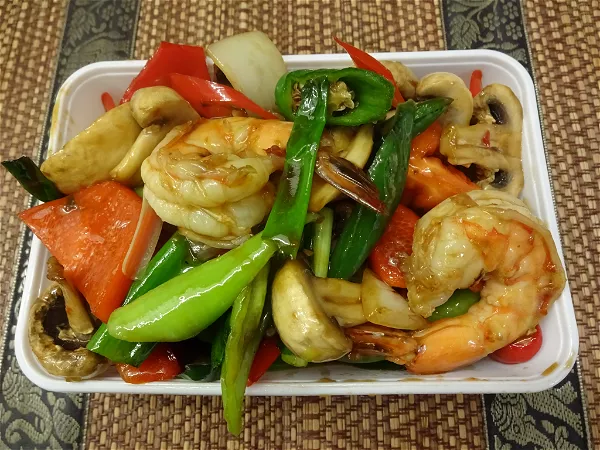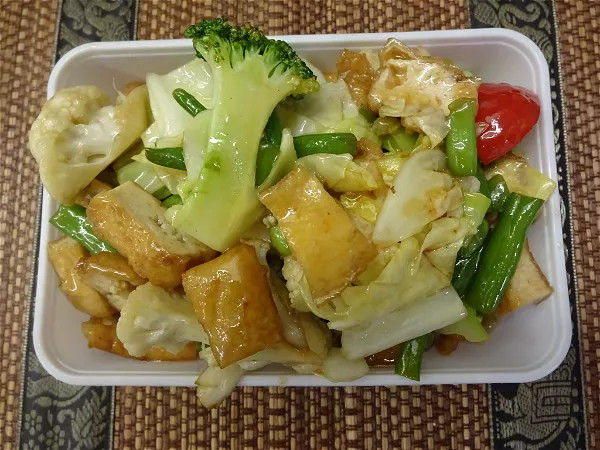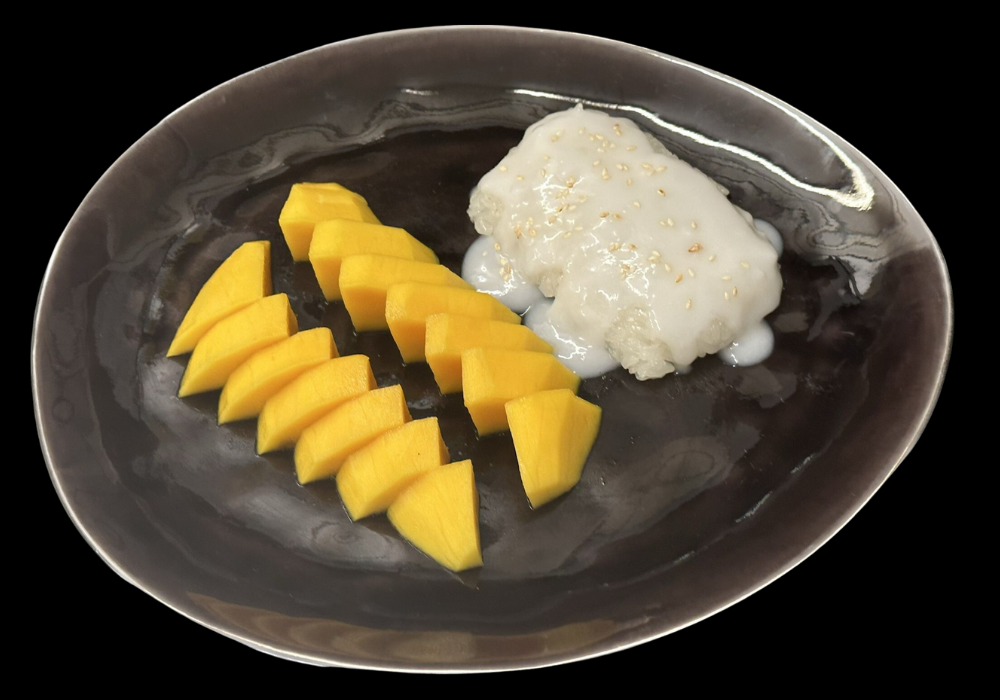 Mango & Sticky rice / Khao niao mamuang
The classic combination of coconut milk, sticky rice and sweet, ripe mango has been a popular Thai dessert for centuries. The main ingredients needed are glutinous rice, canned or fresh coconut milk, salt, palm sugar and mangoes.
Mango sticky rice is a traditional Thai dessert that usually consists of sticky rice cooked with coconut milk and served with fresh slices of mango on top. Optional toppings for mango sticky rice include toasted mung beans and toasted sesame seeds, which can be sprinkled on top for extra crunch and flavor.
In Thailand, this dish is most popular in spring, which is the peak season for mangoes. But these days, good mangoes can be found in markets year-round.
Thai cuisine combines the best of traditions of Southeast Asia, including noodles, curries, sweet and sour dishes and exotic spices. There is a wide variety of food offerings. Rice is the staple food, mixed with a variety of fresh herbs and meat.
Takeout & Home Delivery Nowadays, you can also order online for takeout and delivery. Place your order quickly and easily and then come pick it up at our restaurant on the Overtoom. Do your prefer to stay home? We also deliver in Amsterdam.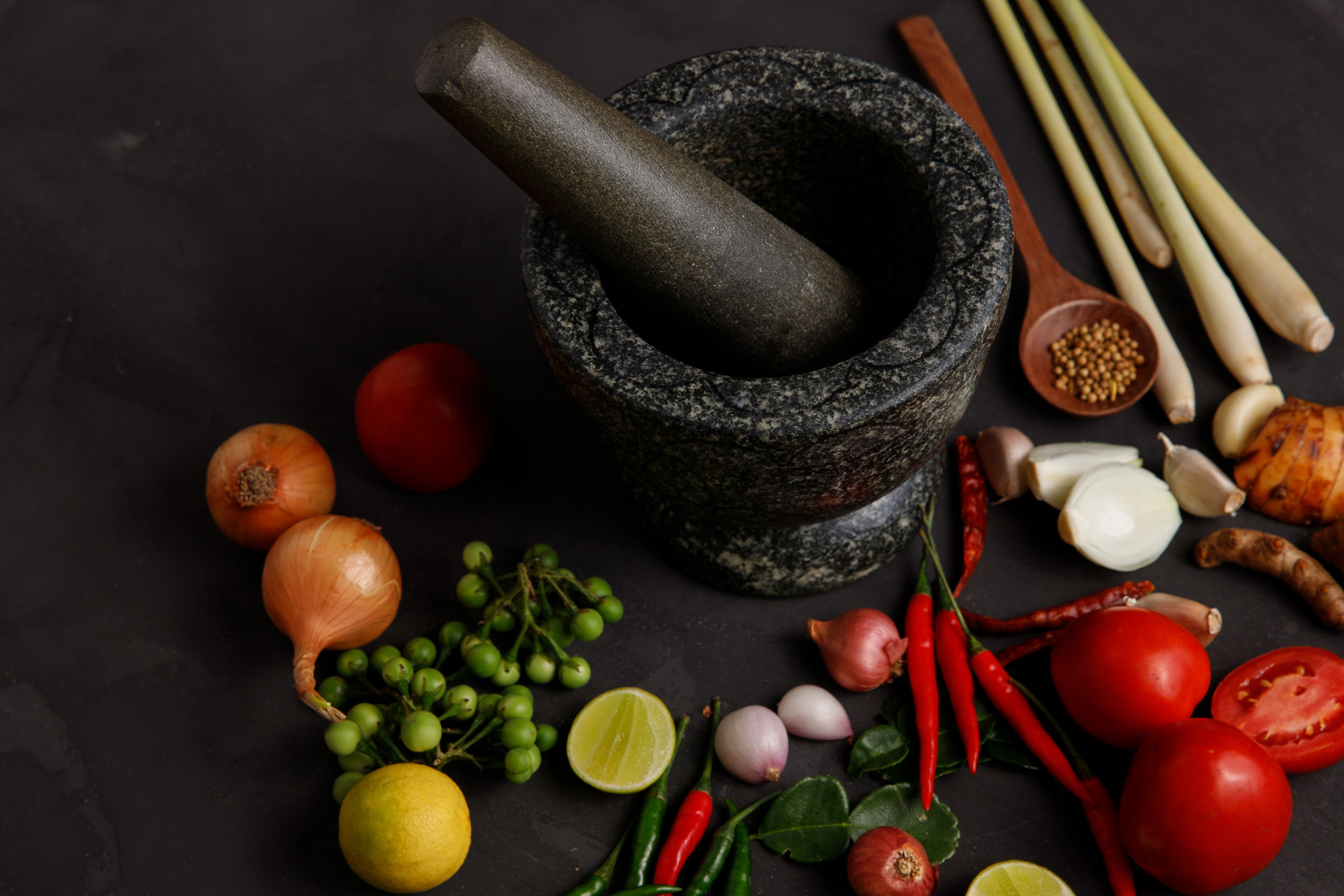 You are welcome in our restaurant to dine here or take home. Experience authentic Thai cuisine at its best at Thai Restaurant Sawaddee Ka in Amsterdam.